High End Top Quality Custom Window Tinting!
Serving satisfied customers in San Francisco & the beautiful Bay Area of California
Our Team Partners
Our Tint Shop Location
High quality customer service.
Friendly Sales Team for YOU!
Schedule Your Appointment Team!
Solid business model built to last!
Comfortable customer waiting room!
Free Customer Wifi!
We take care of you so Jeremy devotes his time on giving you the best tinting job in town!
ClearGuardUSA.com
The Tinter! :)
Perfect Darkness - the window tinters brand of High Quality Automotive Window Tinting.
Jeremy Creager has been tinting windows full time for the past 15 years, more than long enough, when mixed with passion, hard ethical work and dedication to be a master at his trade!
Professional workmenship done with pride and INTEGRITY!
We can instal film on any vehicle including Mini's, BMW's, Porsche's, Mercedes, Ferrari's, Lexus's, Honda's, etc.
Click here to see our collection of -->
Customer Testimonial Videos!
Market's Highest Quality Auto Film
Window tint that looks hot, and feels cool.
Improving comfort, protecting car interiors and the people who occupy them is a hallmark of 3M Automotive Window Films. 3M invented window tint in 1966 and our innovative products have provided protection from the sun's harmful rays for more than 40 years.
Whether you're looking for breakthrough heat-rejection technology in a clear film or simply to minimize the harmful effects of the sun, 3M Automotive Window Films are an ideal choice. While comfort and style are paramount, our non-metallized window tint options can also help you stay connected and protected with SPF factors exceeding 1000. Put the innovation of 3M to work for you.
2 Door Coupes & Convertibles
* Back Half Rear Windows Only
* Full Kit (without windshield or sunroof)
4 Door Sedans

* Back Half Rear Windows Only
* Full Kit (without windshield or sunroof)
SUVs & Wagons

* Back Half Rear Windows Only
* Full Kit (without windshield or sunroof)
À La Cart & Extras
* Front Windows Only (excluding windshield)
* Standard Sunroof
* Panoramic Sunroof Panels
* Windshield Crystalline 90% or 70% ONLY!
* Eyebrow Strip on Windshield
* Just the Back Window
* 1 Single Glass (Not The Back Window)

We offer following payment options
The Good News!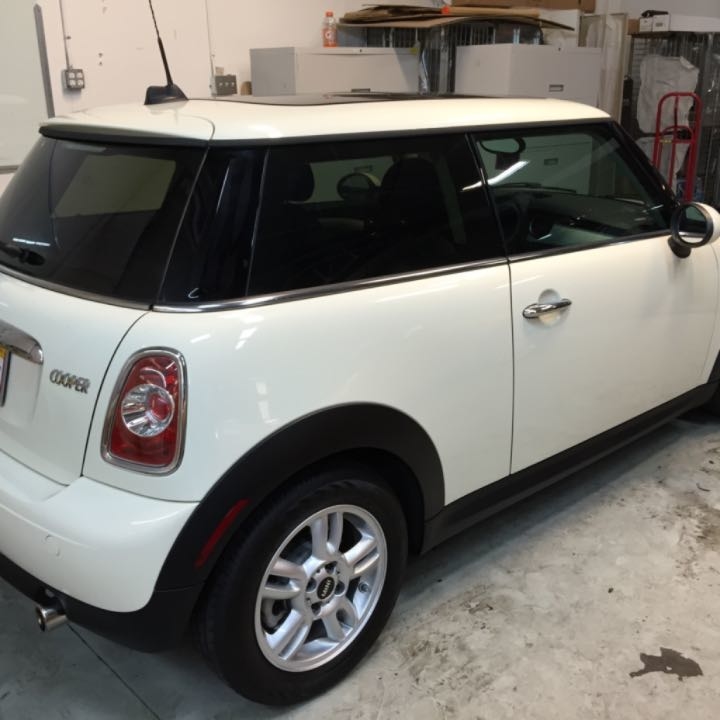 San Francisco Mini Cooper hardtop before we tint the windows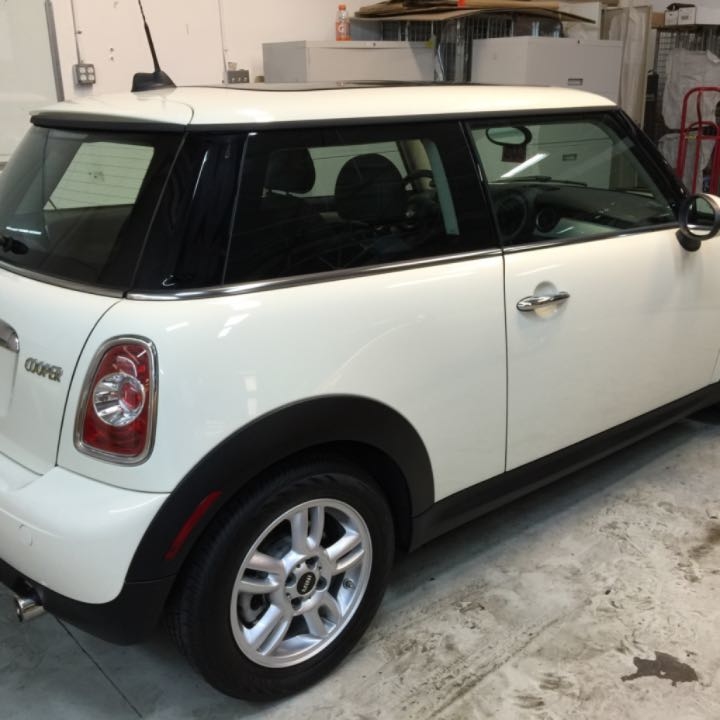 SF Mini Cooper after we Tint the windows in 3M Color Stable 5% back windows and Crystalline 70% on front windows.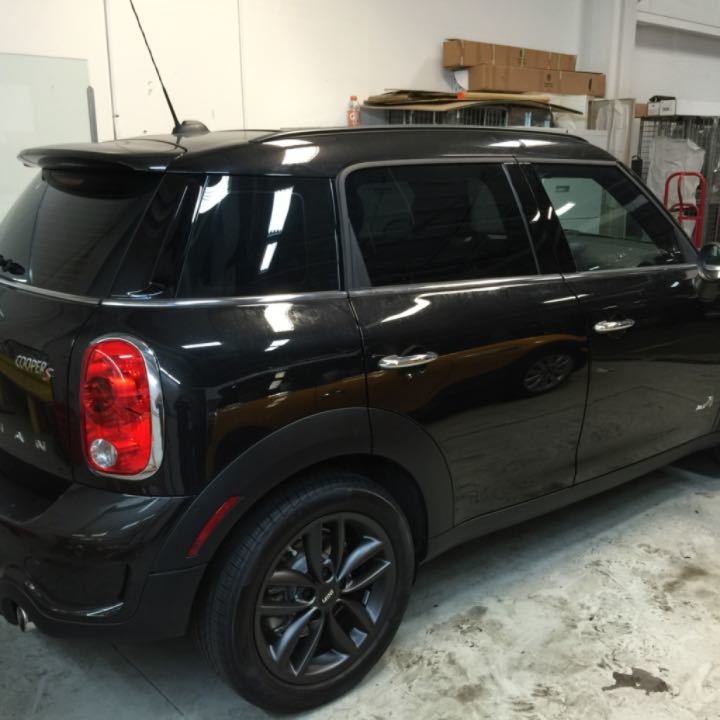 SF Mini Cooper before we tint the windows.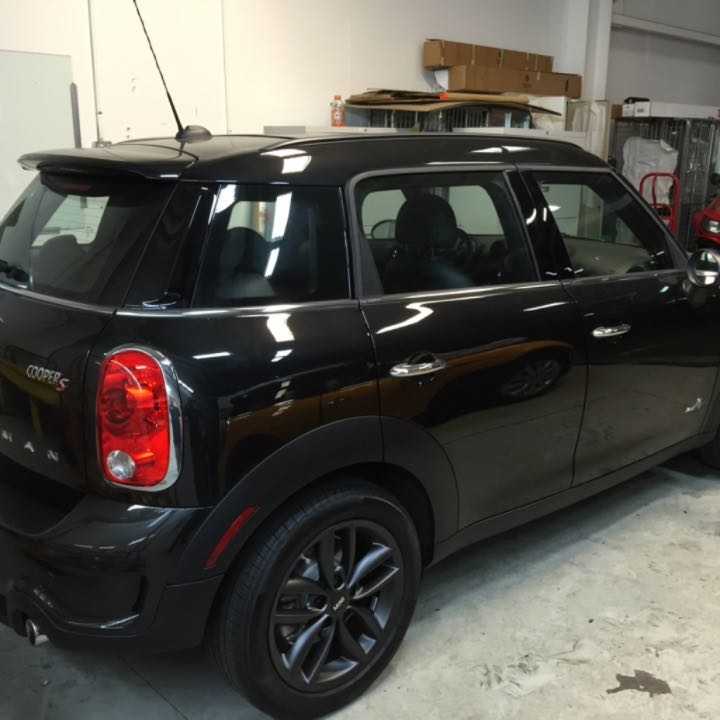 San Francisco new BMW after we put 20% Color Stable Tint 3M lifetime warranted film on the back half.
Front side view
#SanFranciscoBMW
#AutomotiveWindowTinting
#3Mfilm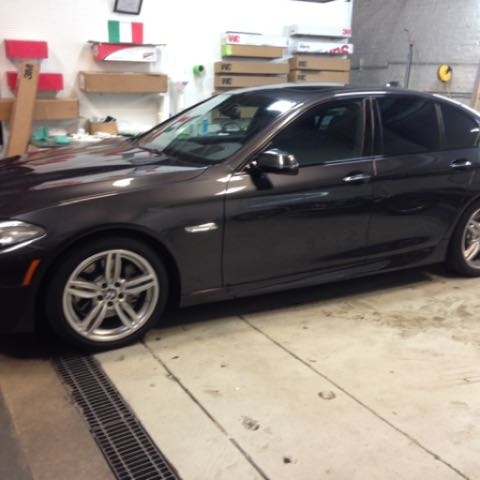 San Francisco California Automotive Window Tinting Shop Location
1140 Harrison St Suite #8468
San Francisco, CA 94103
(415) 484-TINT (8468)